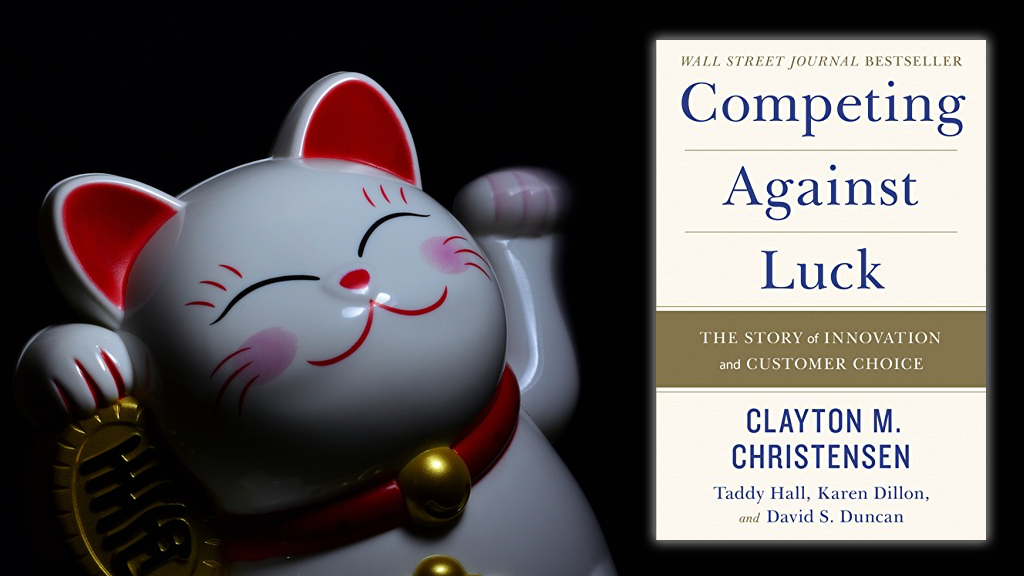 Competing Against Luck: The Story of Innovation and Customer Choice by Harvard Business School professor Clayton Christensen strives to answer these key business questions:
Is innovation truly a crapshoot?
Or is innovation difficult because we don't know what causes it to succeed?
The book is 288 pages so it's not much of a spoiler to admit the answer to the first question is not "yes".
In fact, Christensen and his co-authors offer a compelling perspective on how to understand customers better by investigating the progress they're looking to make in their lives.
So the key question now becomes: Is the book worth reading if you're a Product Manager?
< ! — Start Spoiler Warning — >
If you're a Product Manager, yes, the book is worth reading.
< / ! — End Spoiler Warning — >