Yesterday we summarized G.I. Joe #27 In 10 Panels Or Less™. Now, let's extract a product management lesson from the first comic book I ever read.
The G.I. Joe code-named Snake-Eyes is the definition of the strong, silent type: His mask covers his hideously scarred face, and his damaged vocal chords prevent him from speaking. His actions, though, speak volumes.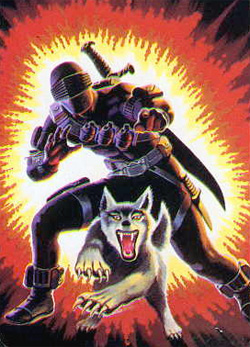 While you probably don't have masked ninjas with pet wolves skulking around your office, you probably do interact with many different personality types during the day.
Continue Reading G.I. Joe Provides Product Managers With Practical Tips To Improve Communication