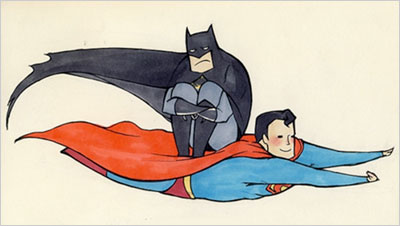 Both heroes understand the emotional benefit of being able to fly.
Earlier this week, ProductCamp Boston held a Value Proposition workshop featuring Neil Baron of Baron Strategic Partners.
Neil's lecture provided many insights into customer perception, product experience, and customer analysis. And he shook up my go-to value proposition framework.
Continue Reading I Believe Them Because: A Difference In Value Proposition Frameworks