Yesterday we summarized Doctor Who "The Age of Steel" in 10 Screencaps or Less.
Today we're using that summary as a springboard into a discussion on Product Narcissism.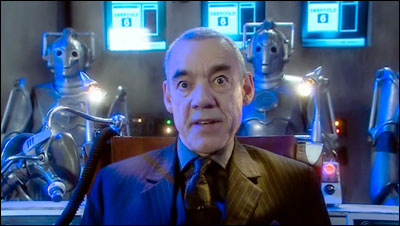 John Lumic & friends
As we've seen, John Lumic was a genius. Unfortunately, he was also slowly dying–and rapidly growing insane.
Desperate to keep breathing, Lumic developed a method of bonding the human brain to a metal exoskeleton… and decided to grant everyone his version of immortality by forcibly upgrading them into Cybermen.
That, my friends, is Product Narcissism in its purest form. In science fiction, PN can threaten Life As We Know It. In product management, PN can kill your product and sink your career.
Let's look at the signs of PN and how to treat it.
Continue Reading Product Managers: Can You Reject Product Narcissism?