Monday, we sacrilegiously summarized the epic graphic novel Watchmen in 10 Panels Or Less™.
Today, we're going to use that story summary as a springboard into a discussion on how being right sometimes just isn't enough.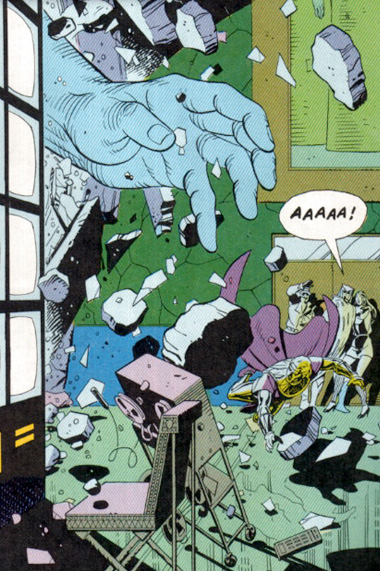 Hold on, Ozymandias: Creating the perfect product isn't enough.
A good product manager has to get the market right, too. And avoid giant blue hands.