Would you rather slam into a box of live scorpions at 90MPH than talk with reporters or other members of the media?
Then buckle up, buster, because we here at Product Management Meets Pop Culture are going to flush that fear right out of your head and replace it with some practical tips on extracting maximum value from your media experience while avoiding the major pitfalls.
It's time for Public Relations 101 For Product Managers!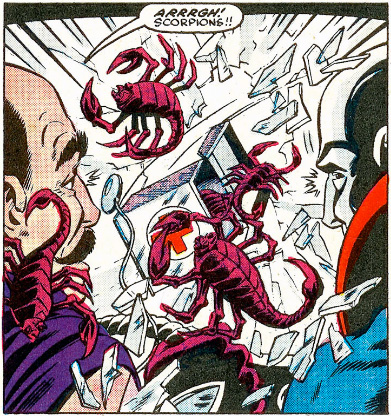 Destro & Dr. Mindbender opted for the scorpions. They chose… poorly.