When I went out to Barnes & Noble to purchase Predictably Irrational for the Product Manager's Book Club, I couldn't help but notice The Star Wars Poster Book–and buy it immediately.
Next Week: We're going to review Predictably Irrational.
Today: We're going to look at some rare and AMAZING Star Wars posters, starting with: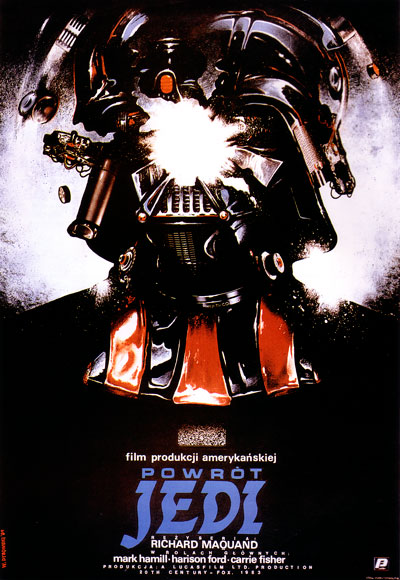 Artist: Witold Dybowski (1984) Polish movie poster promoting Return of the Jedi. Useless fact: Because of civil unrest in Poland, Dybowski didn't get to actually see Return of the Jedi until three years after its release.
Continue Reading Bonus Content! 12 Star Wars Posters You've Never Seen Before